High-frequency dewatering screen is mainly used for dry screening, wet screening, dehydration, de-intermediation, desliming and other processes of fine-grained materials in industries such as tailings treatment, coal preparation, ore beneficiation, power generation, sugar-making, salt making, etc. . Tailings dewatering screen has a good effect on tailings treatment. Generally, tailings slurry with a concentration of 18%-30%, after being treated by the dewatering screen, the solid content on the screen can reach more than 85%, and even some coarse sand tailings can reach More than 90% can reach dry pile, and some of the water under the sieve can be recycled after sedimentation.
Structural advantages of high-frequency dewatering screen in the dry tailings discharge process
1. Double vibration motors are used to excite the vibration device. The structure is compact and firm and has a long life. It overcomes the characteristics of traditional block eccentric vibrators such as large structure, oil leakage, large wear, large noise, and cumbersome maintenance.
2. Rubber buffers are used for shock absorption. Its main features are oxidation resistance, long life, and a good cushioning effect.
3. The side plate of the screen box is pasted with wear-resistant rubber plates to ensure that the screen frame is not damaged by wear.
4. The use of embedded wear-resistant polyurethane combined screens has a life span of 3-10 times that of traditional metal screens. At the same time, it avoids direct collision between the metal frame of the screen and the ore, reduces noise, and improves the working environment.
In contrast, the tailings dewatering screen produced by Longzhong Heavy Industry is a new type of tailings treatment equipment, which is screening equipment developed by our factory for tailings treatment, coal slime dewatering, water-washed quartz sand, and mud dewatering. , The vibrating dewatering screen has low investment and high return.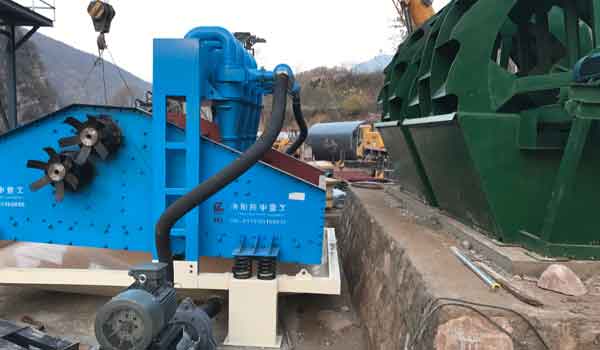 The economic reliability analysis of tailings dewatering screen is as follows
1. It covers a small area and does not require civil construction.
2. High production efficiency, automatic separation, and discharge of slag and water, continuous production for 24 hours without manual operation.
3. Low energy consumption, few maintenance points, and low operating cost.
4. Long service life of wearing parts and low maintenance cost.
5. Simple structure, convenient operation, free of professional operation.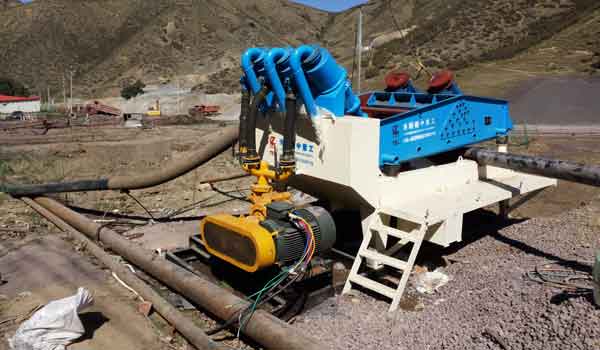 Experiments have proved that the tailings dewatering screen is used for the automatic separation of slag and water, and the technology of dry tailings discharge. It has an ideal dewatering and screening effect and is an ideal and economical and reliable equipment.
Send us a message
We will provide you with the most professional services.