Kaolin is a non-metallic mineral, a kind of clay and clay rock dominated by kaolinite clay minerals. Because it is white and delicate, it is also called Baiyun Earth, and it is named after Gaoling Village, Jingde Town, Jiangxi Province. The pure kaolin is white, fine, soft, and soft. It has good physical and chemical properties such as plasticity and fire resistance. Its mineral composition is mainly composed of kaolinite, halloysite, hydromica, illite, montmorillonite, quartz, feldspar, and other minerals. Kaolin has a wide range of uses. It is mainly used in papermaking, ceramics, and refractory materials, followed by coatings, rubber fillers, enamel glazes, and white cement raw materials, and a small amount is used in plastics, grinding wheels, soaps, pesticides, medicine, chemicals, building materials, national defense, etc. Industrial sector.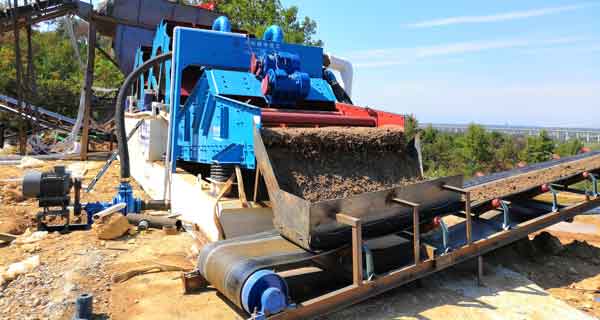 How to produce kaolin mine for milling washed kaolin?
For soft kaolin and sandy kaolin, the wet beneficiation process is generally used. The kaolin ore is crushed under the high-pressure impact of a water gun, or the kaolin ore is mashed into a machine-made pulp, and the slurry is sent to a spiral classifier to remove sand, and then separated by a hydrocyclone. The number of beneficiation sections is determined according to the nature of the original ore, generally 2~4 sections. After sorting, the coarse concentrate is passed through a horizontal spiral centrifugal classifier to separate paint-grade and filler-grade products. Paint-grade products are delivered after magnetic separation, bleaching, filter press, drying, and packaging. Packing-grade products are filtered, peeled, dried, and packaged before leaving the factory.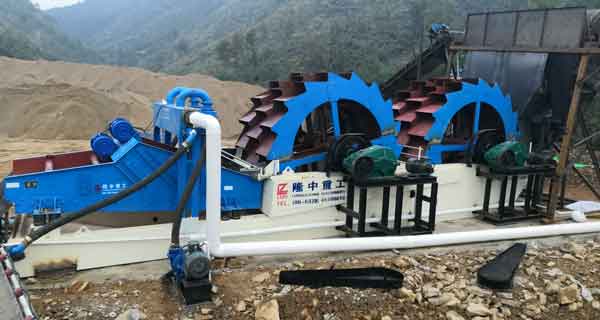 The main processing technology of kaolin
Kaolin processing technology generally includes beneficiation and purification, ultrafine pulverization, calcination, and surface modification. Kaolin ore is mainly composed of kaolinite group minerals, and there is a small amount of montmorillonite, illite, allophane, quartz, feldspar, mica, and iron minerals (limonite, hematite, chalcogenide, etc.) to varying degrees. Iron ore, pyrite, etc.), titanium oxides (ilmenite, rutile, etc.), organic matter (plant fiber, organic peat, coal), and other impurities. As a mineral filler application, it must be beneficiated and purified. The beneficiation process of kaolin depends on the type of ore. The soft kaolin, sandy kaolin, and hard kaolin (kaolin) adopt different beneficiation and purification processes.
Send us a message
We will provide you with the most professional services.