The main function of the small vibrating dewatering screen is dewatering and desliming. It can be used for sand washing in sand and gravel plant, coal slime recovery in the coal preparation plant, dry tailings of the concentrator. So it is also called sand dewatering screen, mine dewatering screen, coal slime dewatering screen, tailings dewatering screen, etc. The small vibrating dewatering screen is a product that can be used to sieving and dewatering materials, but there are often some problems when the small vibrating dewatering screen is used. Let us take a look at these four issues.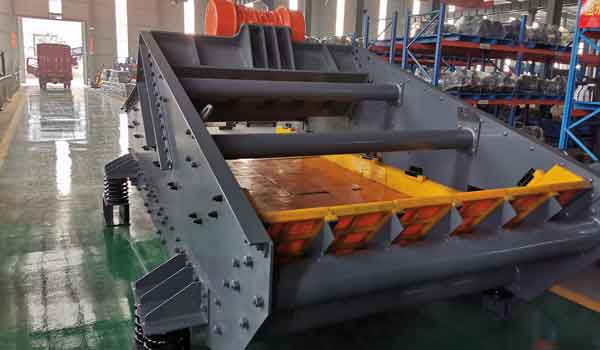 1. When the small vibrating dewatering screen cannot be started or the amplitude is too small, check whether the motor is damaged or the components in the circuit are damaged. Check whether the voltage is sufficient.
2. Confirm whether there is too much material on the small vibrating dewatering screen. If it is time to clean up.
3.Before starting, check whether the coupling bolts on the exciter have fallen off and whether the grease has thickened and agglomerated. If there is no problem, you can clean and repair the exciter, and then adjust the position of the eccentric shaft weighting block or the auxiliary eccentric block appropriately.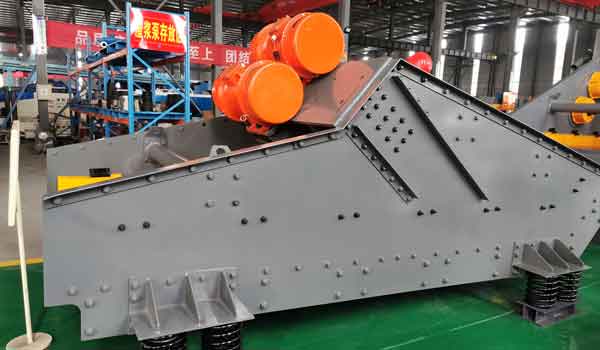 4. If the material flow on the small vibrating dewatering screen is abnormal, check and analyze from the following two points.
1) The stiffness of the screen box is insufficient, there is a critical frequency, and the connecting bolts have been vibrated loose, even to the extent that they are fully vibrated, tighten them in time.
2) The horizontal level of the screen box is not accurate. Look for the fault from the support seat of the foot spring or the spring itself, change the spring or change the size of the support. It may also be caused by damage to the screen surface, just replace the screen.
If you want to know more about the problems after the sale of the small dewatering screen, please contact Longzhong Heavy Industry. There are professional technicians here to answer your questions.
Send us a message
We will provide you with the most professional services.