What equipment is good for river sand dredging and sand washing plant equipment? At present, the sand washing equipment on the market mainly includes fixed sand washing machines and mobile sand washing machines. Both models and styles are numerous, each has its advantages. Now let's introduce the relatively new and common models of two kinds of sand washing machines. You can choose the equipment that suits you according to your own production needs.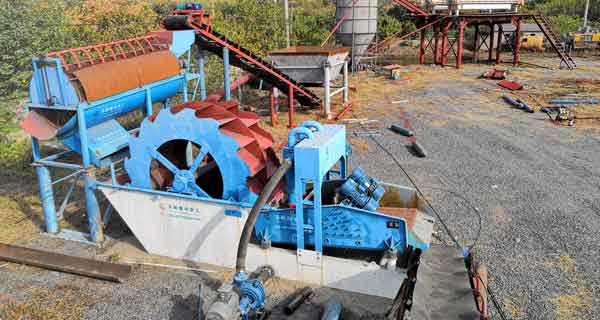 1. Spiral sand washing integrated machine of fixed sand washing machine
What is the advantage of the spiral sand washing machine? This sand washing machine has many advantages, excellent performance, not easy to malfunction under normal use, and stable operation as follows.
1)The vibration source is provided by a vibration exciter, which has a large excitation force, and the output can reach more than 300 tons per hour and can realize continuous operation.
2)Integrated structure, screening, and cleaning are combined, easy to produce and process, short production cycle, small footprint, and large processing capacity.
3)The slurry pump and the cyclone are connected to form the backflow of the water body, save the water body consumption, and can better screen and clean.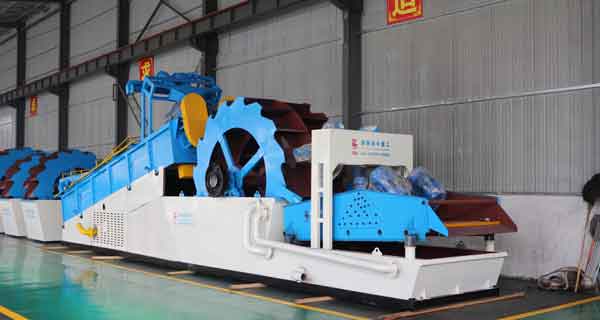 A mobile sand washing machine is also called a mobile stone washing machine. For sand washing, a tire-type mobile sand washing machine is commonly used. In addition to the advantages of the above-mentioned fixed sand washing machine, the mobile sand washing machine also has the following characteristics.
1) Free movement, flexible configuration
The equipment is towed by the semi-trailer head to achieve free walking, which is less restricted by the production site and environment. It can be equipped with a variety of sand washing equipment, which can be customized according to your own needs.
2) Low operating cost in the later stage
One of the advantages of being movable is that it can save raw materials and equipment transportation costs. The equipment can be directly operated in the raw material yard without laying a foundation to assemble the production line, which greatly saves manpower and material resources and reduces later operating costs. After the project is completed, it can be leased, which is very cost-effective.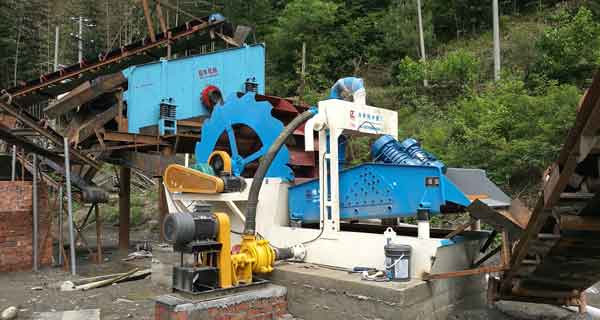 3. How much is river sand dredging and sand washing plant equipment price?
The price of a fixed sand washing machine should be estimated according to the model and output, while the price of the mobile sand washing machine is more flexible. It is determined according to your equipment configuration plan. You can obtain relevant equipment prices through online consultation.
4. Customer production line plan configuration
Configuration scheme: vibrating feeder, jaw crusher, cone crusher, sand washing plant equipment, vibrating screen, conveyor.
This set of assembly solutions has an output of 200 tons per hour, and the feed material is less than or equal to 630mm. Used for granite crushing and sand washing. There are 4 kinds of finished product specifications: 0-5mm, 5-10mm, 10-20mm, 20-30mm.
Henan Longzhong Heavy Industry has a complete range of sand washing plant equipment and can design production line schemes for users free of charge. The quality of equipment and after-sales service have always been first-class in the industry.
Send us a message
We will provide you with the most professional services.