This article introduces three kinds of sand washing machines, namely spiral sand washing machines, drum sand washing machines, and vibration sand washing machines. Sand washing machine refers to sand and gravel (artificial sand, natural sand) cleaning equipment, which can be widely used in sand fields, building materials, chemicals, highways, railways, water conservancy, and hydropower, and other industries to remove impurities on the sand surface and destroy The water vapor layer realizes dehydration, thereby effectively cleaning the sand.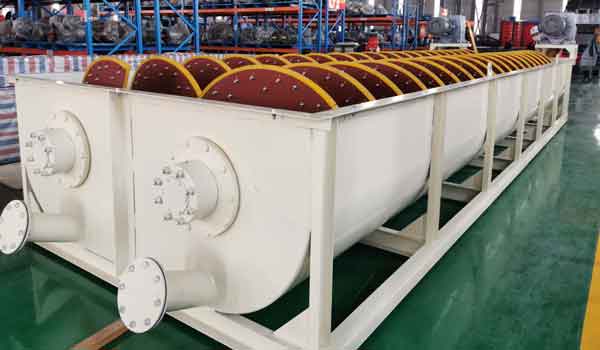 1. Spiral sand washing machine
Spiral sand washing machine is divided into single screw sand washing machine and double screw sand washing machine. Mainly used for washing, grading, impurity removal, washing, and selection of fine-grained and coarse-grained materials in highways, hydropower, construction, and other industries. The utility model has the advantages of low power consumption, high washing degree, good sealing structure, fully enclosed transmission device, adjustable weir plate, etc., and ensures the high efficiency, durability, good cleaning, and dehydration effect of the equipment and the stability of fine-grained products.
The spiral sand washing machine has a strong cleaning ability, can effectively remove gravel containing serious mud impurities, and is often arranged on large-scale sand production lines.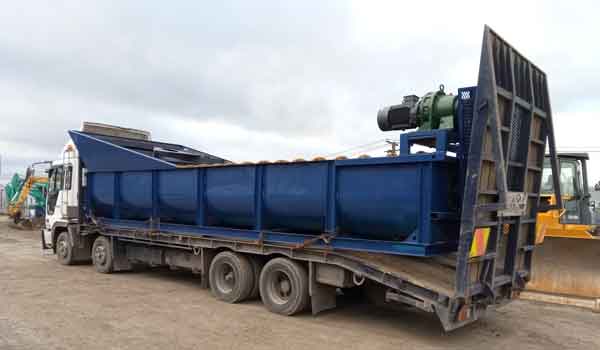 Feature
1) Simple structure and stable operation.
2) The bearing is separated from water and materials to avoid damage caused by premature contamination and rust of the machine.
3) Suitable for various working environments.
4) Less loss of cleaning materials and high cleaning efficiency, which can fully meet the requirements of high-end materials.
5) The service life is relatively long, and there are almost no vulnerable parts.
6) Maintenance is rarely needed, so the cost can be greatly reduced.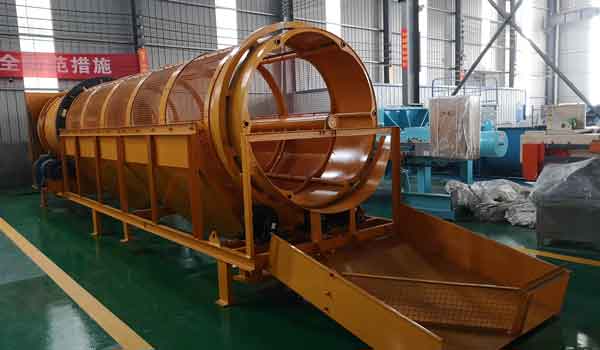 2. Drum sand washing machine
The drum sand washer is to make the stones in the drum collide, rub, and roll with the drum rotation, plus the high-pressure water gun spray cleaning, so the water consumption is large, but the output is large. Compared with the spiral sand washing machine, the drum sand washing machine has the advantages of large output, low operating noise, and convenient maintenance. It can be used for desliming and screening of a large amount of sand and gravel in construction sites, sand and gravel plants, prefabricated plants, and hydroelectric power plants. Can be used for beneficiation operations.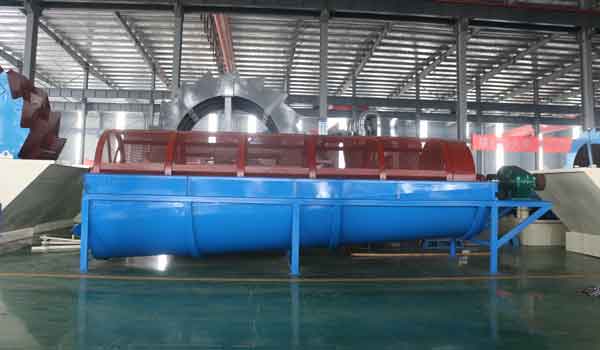 Feature
1) High integrity: Except for the finished product stacking belt conveyor, all systems are integrated into an overall frame, which not only ensures the integrity of the equipment but also leaves room for moderate maintenance and inspection. With a high degree of integrity, it is convenient for storage or transshipment at the construction site and is convenient and safe.
2) Working reliability: The core stone washing system adopts the mixing principle of a mixer. The raw materials are rolled and squeezed by continuous spiral blades, and the materials in the mixing tank are rubbed with each other. The effect is strong and the natural reliability is high.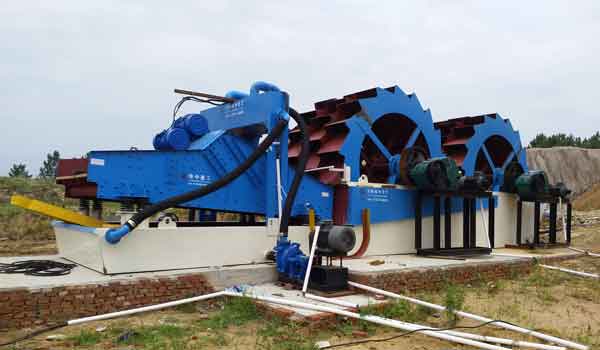 3. Vibration sand washing machine
A vibrating sand washing machine is a large-scale professional stone cleaning equipment with high output and low water consumption. (Stone) 20 mm~100 mm can clean the soil, ash, and debris on the material into a clean material, which has the advantages of simple structure, convenient maintenance, and high washing efficiency. The machine is composed of eccentric block, circular vibration, motor, and so on. The machine is connected to the vibrating screen box by connecting a circular vibrating motor, and automatically separates and cleans with the help of the working principle of the equipment angle and strong spring.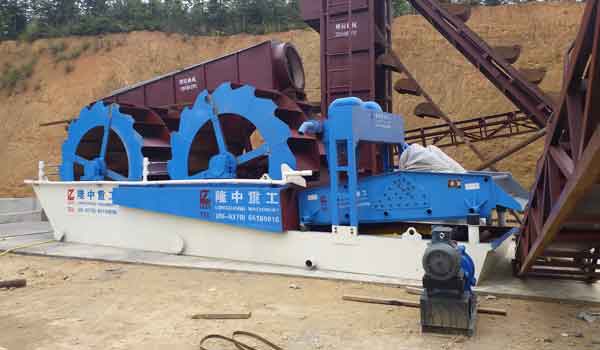 Features
1) The loss of fine sand and stone powder is small.
2) Except for the screen, there are almost no fragile parts.
3) Long service life, no maintenance for a long time.
Send us a message
We will provide you with the most professional services.