Polyurethane sieve plate is a kind of mesh product produced from polyurethane as raw material. The holes of the sieve plate have slits, rectangles, circles, and squares. The main application industries are coal washing plants, coking plants, mines, power plants, dredging companies, metallurgy, petroleum, petrochemical, and other enterprises.
The main application equipment includes a vibrating screen, dewatering screen, new-type sand washing machine, tailings dewatering screen, tailings dry discharge screen, etc.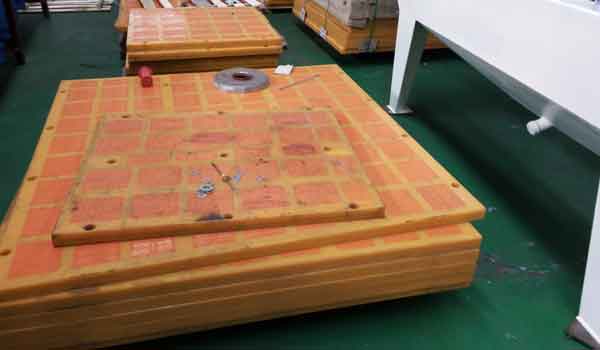 Performance characteristics of polyurethane screen made in China
1. Good abrasion resistance and long service life. Its abrasion resistance is 3~5 times that of steel screens and more than 5 times that of ordinary rubber screens.
2. The maintenance workload is small, the polyurethane screen is not easy to damage, and the service life is long, so it can greatly reduce the amount of maintenance and the loss of maintenance.
3. The total cost is low. Although the polyurethane screen of the same size (area) has a higher one-time investment (about 2 times) than the stainless steel screen, the life of the polyurethane screen is 3 to 5 times that of the stainless steel screen, and it is repaired and replaced. The number of times is small, so the total cost is not high, and it is very economical.
4. Good moisture resistance, can work under the condition of the water as the medium, and in the case of water, oil, and other media, the friction coefficient between polyurethane and the material is reduced, which is more conducive to screen penetration, improves screening efficiency, and can avoid wet particles At the same time, due to the reduced friction coefficient, the wear is reduced and the service life is increased.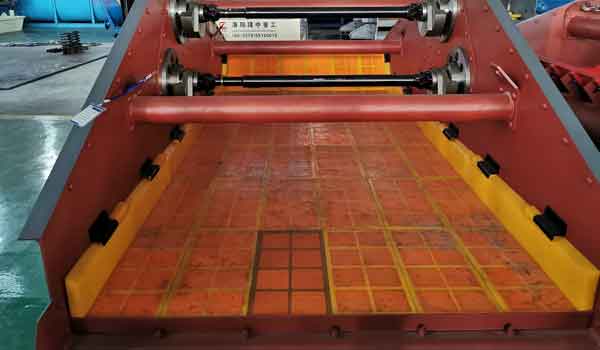 5. Corrosion-resistant, non-flammable, and tasteless.
6. The sieve hole design is reasonable, the sieve plate manufacturing process is good, and the particles will not block the sieve hole.
7. Good vibration absorption performance, strong noise reduction ability, can reduce noise, and make the screen material not easy to be broken during the vibration process.
8. Due to the secondary vibration characteristics of polyurethane, the polyurethane screen has a self-cleaning effect, so the screening efficiency is high.
9. Energy saving and consumption reduction. Polyurethane has a small specific gravity and is much lighter than steel screens of the same size, thus reducing the load of the screen machine, saving power consumption, and extending the life of the screen machine.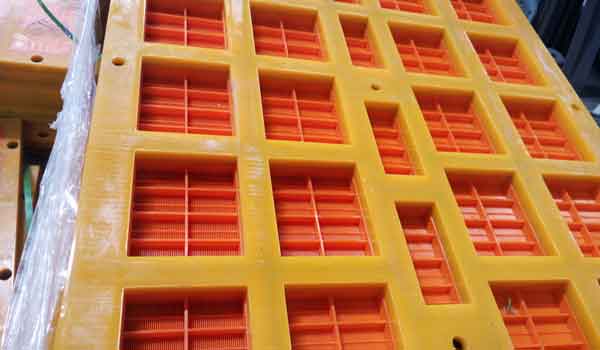 Now in the mining industry, most of the screen plates of dewatering screens and vibrating screens are made of polyurethane screen plates made in China. This sieve plate extends the life of the equipment, improves the efficiency of the equipment, and brings huge economic benefits to the enterprise. For more information about polyurethane screen panels made in China, please contact us.
Send us a message
We will provide you with the most professional services.