Sand and gravel, as a mainstream product, need a sand and gravel production line. So how to choose sand and gravel production line equipment? Let's find out together today.
For the selection of sand and gravel production lines, we cannot blindly listen to the sales of some manufacturers. We must analyze the specific situation in detail. We should compare multiple plans according to the particular situation, material characteristics, product particle size, and market demand. The design meets the characteristics of the mining stone production line. Only in this way can the best results be achieved. A reasonable configuration is the most appropriate.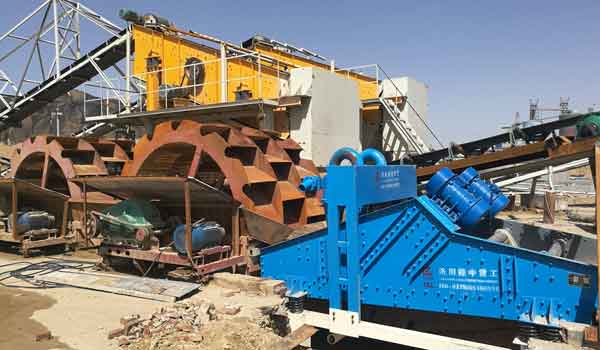 How to choose a complete set of sand aggregate production line equipment correctly
Generally speaking, the main structure of stone production lines includes feeding equipment, crushing equipment, screening equipment, and washing equipment. These are four modules of the stone production line, and only these four modules have a good stone production line that can be called reasonable.
1. Vibrating feeder
The vibrating feeder is the uniform, quantitative and continuous feeding of the material into the crusher. It has the characteristics of stable vibration, reduced energy consumption, reliable quality, durability, uniform feeding, and low cost.
2. Jaw Crusher
Jaw crushers are used for the primary crushing of various materials. Has good versatility. The system is mature in design and has obvious performance advantages.
1) The feeding and discharging capacity are strong, the efficiency is improved, and the output is increased. The overall effect is very good.
2) The energy-saving effect of the equipment is good, the energy-saving of a single machine is more than 60%, and the annual electricity saving is 10,000-20,000 yuan.
3) The design of the lubricating system is reasonable, the waste of lubricating oil is reduced, the lubricating efficiency is improved, and the maintenance is simple.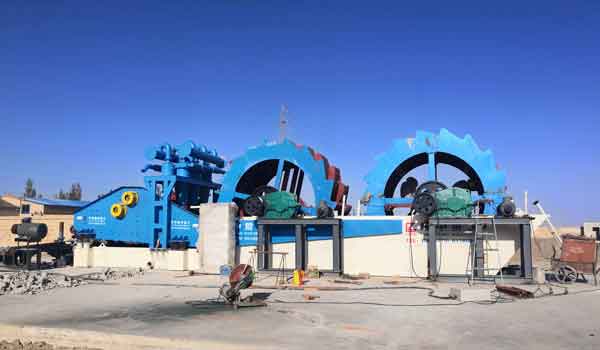 3. Cone Crusher / Impact Crusher
Both cone crusher and impact crusher are ideal equipment for medium and fine crushing. The former is more suitable for hard rock, and the latter is more suitable for soft rock. Both have unique advantages.
1) Cone Crusher: It has high technical content and has the advantages of good safety, reliable quality, high efficiency, energy-saving, less consumption of wearing parts, automatic processing, saving labor and time cost, green and pollution-free production, etc.
2) Impact crusher: The equipment is beautiful in appearance, small in size, light in weight, stable in quality, large in production capacity, high in overall efficiency, low in power consumption, impact-resistant, wear-resistant and has a good overall effect.
4. Sand making machine
The sand making machine is the core equipment of the whole sand aggregate production line. It is used to make gravel sand. Adopt the "stone stone" and "stone iron" principles to achieve a good shaping effect.
1) The product has excellent particle size, generally cubic shape, uniform fineness, and coordinated gradation, which can meet the requirements of higher standard aggregates;
2) High efficiency and high output, 1.5 times the processing capacity of conventional sand-making equipment.
3) Simple operation, stable operation, green sand making, no pollution, low noise, and good overall effect.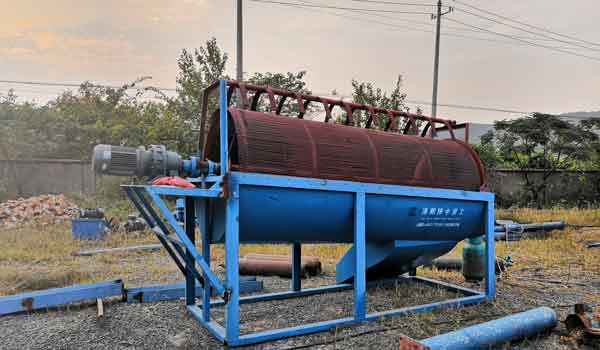 5. Circular vibrating screen
The circular vibrating screen is a multi-layer vibrating screen with many screening specifications. It has the advantages of simple structure, reliable operation, high screening efficiency, low noise, no pollution, less failure, durability, safety, and efficiency.
6. Belt conveyor
A Belt conveyor is an ideal high-efficiency continuous conveying equipment, which has the characteristics of continuous conveying, reliability and convenience, long conveying distance, low energy consumption, large conveying capacity, and environmental protection.
In addition, the entire equipment of the sand aggregate production line should be equipped with a sand washing machine, dryer, electronic control system, dust removal equipment, etc. Hammer crusher, roller crusher, and compound crusher can also be freely equipped according to the crushed materials.
Send us a message
We will provide you with the most professional services.