Silica sand, also known as quartz sand, is made from silica minerals. Silica sand is an important industrial raw material such as construction, glass, ceramics, casting and so on, and its consumption is very large, so it is considered to be one of the widely used non-metallic mineral materials. LZZG provides silica sand processing plant equipment and technological process.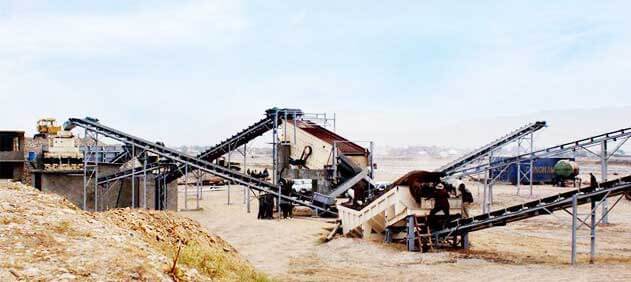 Main Equipments:
Vibrating Feeder
Magnetic Separator
How Is Silica Sand Processed?
First, the silica mineral raw materials are discarded by the vibrating feeder through the belt conveyor and sent to cone crusher for crushing, the crushed ore is then sent to small ore silo through a belt conveyor, and the material stone in the small silo is sent to the linear vibrating sieve for screening. The ore on the screen is broken by wet rod mill, and then collected into the slurry pool, and then pumped by the slurry pump to the linear screen for re-screening.
The materials under the screen are transported to the attrition scrubber through slurry pump to scrub and remove the mud, then enter into settling classifierfor for classifying. After classification, the iron is removed by magnetic separation and then self-flow to the hydro-separators for re-classification, and the classified products are pumped to the dewatering screen for dewatering. After being dehydrated, the qualified products are sent to the finished product warehouse.
The mud water spilled from the scrubber machine enters paste thickener, the tailings is precipitated and pumped to the filter press for pressing and dewatering, the overflow water can be recycled, and the solid tailings is sent to the tailings reservoir.
If you want the finished silica sand to be more clean, just match a sand washer to form a production line for washing silica sand.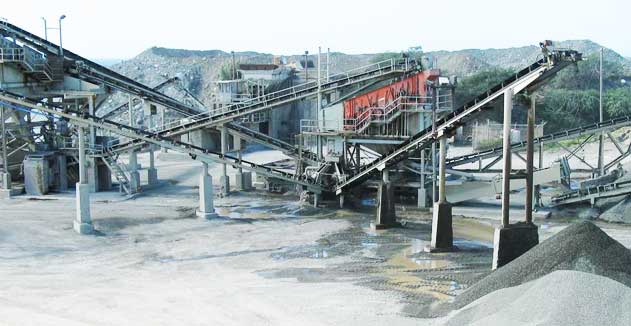 How To Purify Silica Sand?
The surface of quartz is not clean, and there are a lot of dusty clay and impurity minerals, so natural silica sand or artificial silica sand includes clayey clay, kaolin, impurity minerals, magnetite and so on.
However, the industry requires high purity of silica sand, so silica sand purification process is necessary. In silica sand processing plants, it often includes washing, desliming, calssifying, scrubbing, magnetic separation, flotation and acid leaching, usually one or more processes are used in combination to achieve ultra-high silica sand grade.
Washing, Classifying & Desliming. Many studies show that with the decrease of the particle size of silica sand, the grade of SiO₂ decreases and the content of iron and aluminum impurities increases. Therefore, it is very important to wash, classify and desliming silica sand before benefication, so as to improve the grade of SiO₂ in sillica sand and reduce impurities such as iron and aluminum.
Scrubbing. Scrubbing is a process of removing impurities such as thin film iron on the surface of silica sand by means of scrubbing machines and rod mills.
Magnetic Separation. When the impurities in silica sand are mainly weak magnetic minerals such as hematite, the wet magnetic separator with magnetic field strength >10000 Oster can be used to remove impurities effectively; on the contrary, weak magnetic separator is selected.
Flotation. Flotation is to remove non-magnetic impurities such as feldspar and mica. In general, the purity of quartz sand can be increased to 99.3-99.9% by scrubbing, desliming, magnetic separation and flotation.
Acid Leaching. Acid leaching is a method of purifying silica sand by which impurity minerals are soluble in acids and quartz is insoluble in acids (HF outside). After acid leaching, high-purity and ultra-pure silica sand with a purity of 99.99% can be obtained.
Silica sand processing plant design should be considered from the impurity minerals states of quartz ore, the applications of silica sand and the cost of the silica sand purification process. If possible, the design with simple process, low cost and easy to maintain should be selected.
LZZG has a professional team to design the silica sand processing processes and provide complete sets of silica sand processing equipments as well as send engineers to the customer's site to guide the installation and debugging.
Related Products
Send us a message
We will provide you with the most professional services.