With the construction of the artificial sand business by various enterprises and the adjustment and optimization of the industrial structure, it has become the basic consensus of the industry that natural sand may be reduced or not used in the future. At present, whether it is for environmental protection or from the perspective of engineering quality, large-scale construction of the artificial sand industry has become an inevitable trend. So, what equipment is needed to build a silica sand production line? What is the cost budget?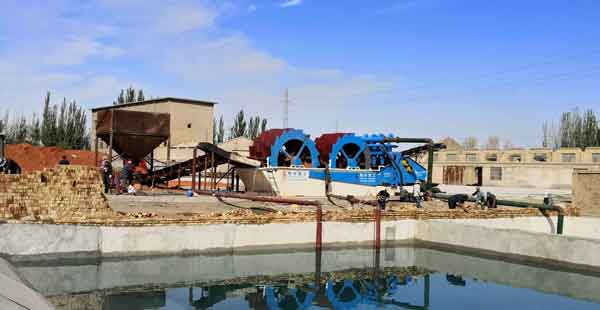 Cost budget of silica sand production line
1. The raw material purchase cost is different in different regions. If you have your mine, you don't need to consider it.
2. Infrastructure construction costs, including standardized workshops, enclosed storage warehouses, comprehensive environmental protection facilities, as well as roads in the factory, water supply and drainage, power supply and distribution, office and living facilities, etc.
3.The cost of complete equipment, including feeders, crushers, sand washing machines, screening machines, recycling machines, and sewage treatment system.
4. The operating cost of the production line, including worker wages, water and electricity fees, maintenance costs for wearing parts, etc.
The investment cost budget of the sand production line is based on different raw materials and production scales, and the choice of equipment is different, and the actual cost varies greatly.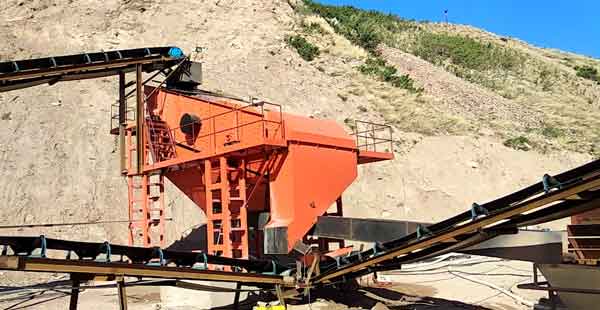 The washing machine of the silica sand production line
The machine configuration of the artificial sand production line includes vibrating feeder, coarse crusher, medium, and fine crusher, vibrating screen, sand washer, belt conveyor, etc., among which feeder, vibrating screen, and conveyor are auxiliary equipment.
1.Feeding link-vibrating feeder
The vibrating feeder has strong adaptability, stable operation, and high-cost performance. It is feeding equipment commonly used by sand and gravel enterprises. The vibrating feeder can feed the crushing equipment continuously and evenly, effectively extending the service life of the equipment. Small size, lightweight, low power, compact structure, convenient installation, low operating cost, and low investment cost.
2. Crushing link-crusher
According to different crushing purposes, crushers are divided into two categories: coarse crushing and medium-fine crushing: coarse crushers can process large stones to a medium particle size at one time. The medium and fine crusher mainly crushes and reshapes the coarsely crushed stone materials to meet the high standards of stone materials in construction projects.
3. Sand making link-sand making machine
The impact sand making machine is suitable for rough stones of various hardness, and the finished product has a good grain shape. It is an ideal choice for fine crushing sand making. The hammer-type sand making machine uses the hammerhead to make sand with low-hardness limestone, bluestone, and other stones. The structure is simple and the use effect is good.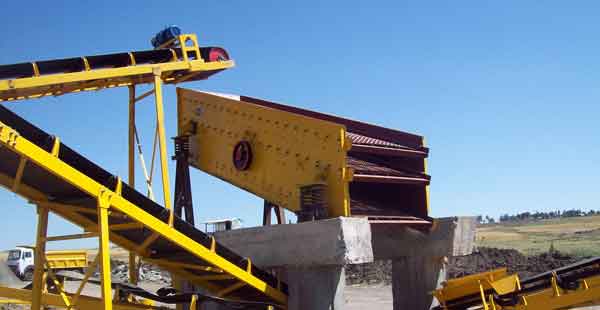 The screening equipment currently used for sand and gravel production includes cylindrical screens, bar screens, circular vibrating screens, linear vibrating screens, and high-frequency vibrating screens. Bar screens are mainly used for the soil removal process. Circular vibrating screens and linear vibrating screens are more common in silica sand production line.
Artificial sand itself contains various elements and impurities, and stone powder is added after crushing. If these substances are not removed in time, it will affect the final quality of artificial sand and degrade economic benefits. Commonly used sand washing machines include wheel sand washer, spiral sand washer, drum sand washer, and sand washing integrated machines.
6.Conveying link-belt conveyor
The belt conveyor is the hub part of the sand production line, with low kinetic energy consumption, high production efficiency, large conveying capacity, flexible use, and economical and practical.
When building a silica sand production line, you must choose equipment and manufacturers according to your needs. The silica sand production line scheme and equipment configuration designed in this way are relatively more reasonable, and the product quality is more reliable
Send us a message
We will provide you with the most professional services.