Whether it is machine-made sand or natural sand, it contains some impurities such as powder and soil, which must be cleaned and processed with a sand washing machine. Many investors will choose enough sand washing equipment to clean sand and gravel to increase economic value. So how much does a set of sand washing equipment cost? Here is a brief analysis for you.
What is included in a set of sand washing equipment?
A complete set of sand washing equipment usually includes feeding equipment, sand washing equipment, and conveying equipment.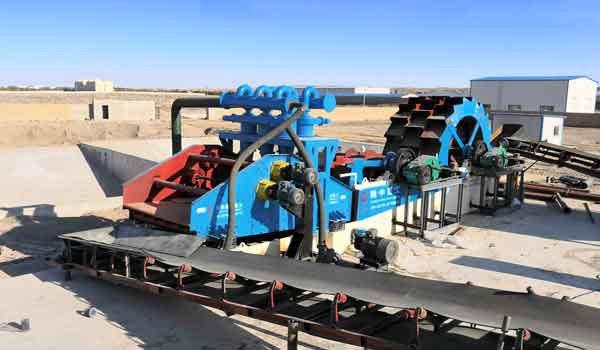 1. Feeding equipment
If there are sand and gravel resources, it is necessary to equip a vibrating feeder to send the gravel into the sand washing machine evenly and continuously. If it is cleaned directly after the sand-making operation, the sand washing machine can be placed directly behind the vibrating screen to clean the newly made sand.
2. Sand washing equipment
There are two main types currently on the market.
1) Wheel sand washing machine
The bucket sand washer can only process materials of about 5mm. According to the number of impellers, it can be divided into the single wheel, double wheel, and three wheels. Different models and different numbers of impellers will result in different output and different prices. The wheel-type sand washing machine has a small area, a low loss rate of fine sand, low water consumption, and a production capacity of 5-260T/H. Many users choose this type of equipment.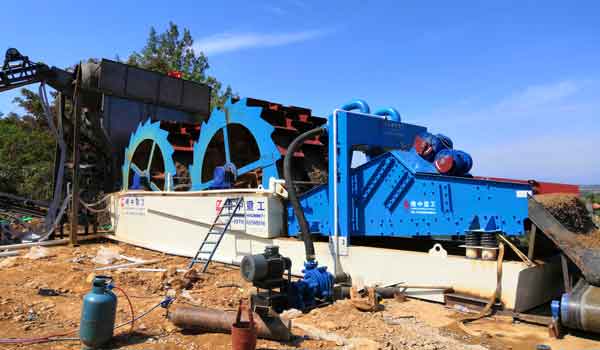 2) Spiral sand washing machine
The sand has more time and time for cleaning by turning over, so the cleaning effect of this equipment is better. But it will also cause a large loss of fine sand from the spiral sand washing machine and water consumption of 6-300T/H. Although the output of the spiral sand washer can be as high as 240 square meters, the length is 8-11 meters and the area is slightly larger. It is not convenient to install on the job site, so the sales volume is not as good as the wheeled type.
3. Conveying equipment
Conveying equipment is indispensable accessory equipment in all major product lines, which continuously transports sand and gravel to well-divided locations.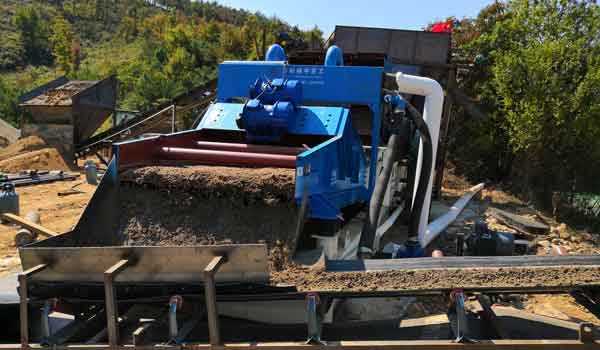 How much is a set of sand washing equipment?
The price of sand washing equipment is determined by the type and model. The larger the equipment model, the higher the price. Usually, the price of a sand washer is between 200,000 and 1 million. The specific price will be determined according to factors such as the model, quality, production materials, and manufacturer's sales model of the sand washer.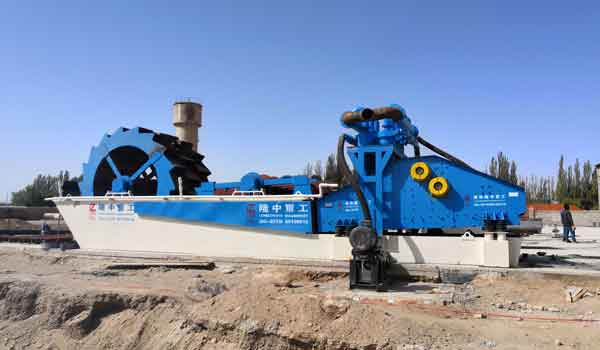 Recommended by sand washing equipment manufacturers
LZZG is an international enterprise engaged in the research and development, production, and sales of environmentally friendly sand washing equipment and sewage sludge treatment equipment. The products produced are widely used in mining, metallurgy, construction, chemical, electric power, steel, and other industries. For different equipment, the company has a dedicated production workshop, large-scale production, and fast speed, to ensure faster and timely delivery of the products ordered by customers. Factory-direct sales, fair prices, and customers all over the country are available for visits. Product output, efficiency, quality, and after-sales service have been widely praised, and people from all walks of life are welcome to visit the factory for consultation.
Send us a message
We will provide you with the most professional services.