The wheel sand washing machine is a high-yield sand washing equipment developed by the actual situation of the sand and gravel industry. With a high cleaning degree, reasonable structure, large output, and less sand loss during the sand washing process of the sand washing machine, it is an ideal choice for the upgrading of the domestic sand washing industry.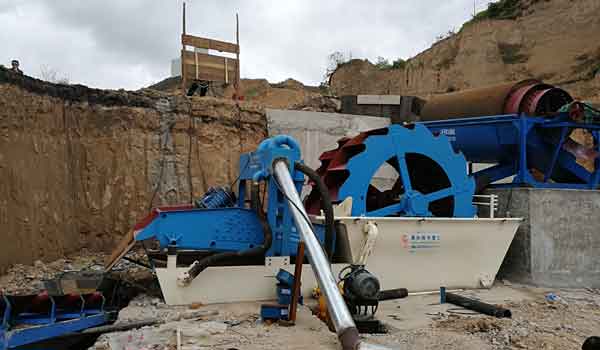 Handling materials
Washing of various construction sand and gravel materials such as river pebbles, stone powder, limestone, granite, river sand, machine-made sand, etc.
Scope of application
Used in construction sites, gravel yards, glass factories, power stations, concrete precast stones, electrical construction sites, etc.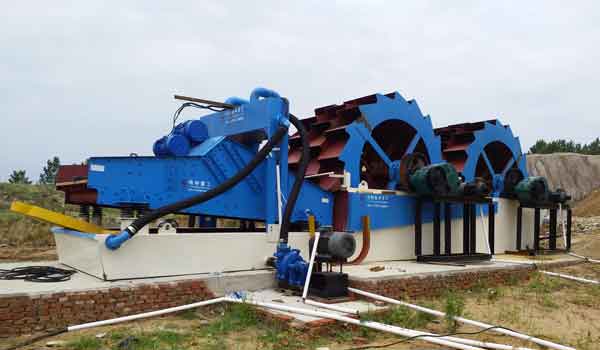 Working principle
When the bucket-type sand washing machine is working, the motor drives the impeller to rotate slowly after deceleration by the V-belt, reducer, and gear. The sand and gravel enter the washing tank with the feeding trough, roll under the impeller, and grind each other to remove the covering sand. Impurities on the surface of the stone also destroy the water vapor layer covering the sand to facilitate dehydration. At the same time, add water to form a strong water flow, timely takeaway impurities and foreign objects with small specific gravity, and discharge them from the overflow tank to complete the cleaning effect. The clean sand and gravel are taken away by the blades, and finally, the gravel is poured into the discharge chute from the rotating impeller to complete the cleaning effect of the gravel.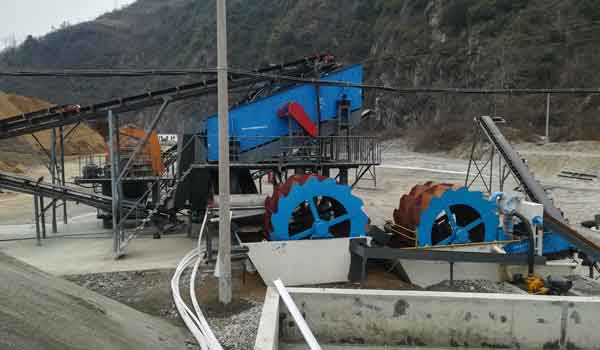 Performance characteristics and advantages
1. The sand washing machine has a high degree of cleanliness, and there is little loss of sand during the sand washing process, especially since its transmission parts are isolated from water and sand, so the failure rate of the sand washing machine is much lower than that of the current common sand washing machines.
2. Reasonable structure, exquisite sealing structure, fully enclosed oil bath type transmission device, adjustable overflow weir plate, ensure that this series of products are efficient and durable, have good cleaning and dehydration effects, and maintain stable fine-grained products.
3. Large disposal capacity, low power loss, and simple maintenance.
4. Save water resources, pollution-free, and durable.
Send us a message
We will provide you with the most professional services.