Sand clay washer is a kind of sand washing equipment, which can reduce the soil, stone powder and impurities mixed in the sand and improve the quality of the sand. Clay is widely used in the fields of papermaking, chemical industry, fertilizer, ceramics and environmental protection. In the processing of clay, the removal of impurities on the surface of clay is an important step. LZZG clay sand washers has the advantages of long life, convenient operation and good cleaning effect, and has been unanimously recognized by users in the market.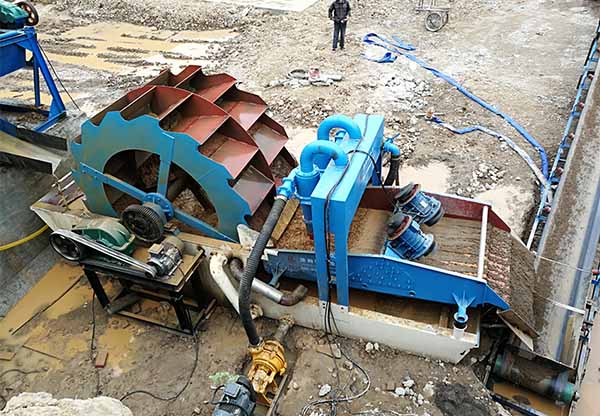 Sand clay washer price
Among the many clay sand washing machine manufacturers on the market, LZZG is the more prominent one. Not only because of first-class after-sales service and excellent equipment quality, but also because the very economical and affordable clay sand washer price. Each device can save users more than 20 thousand to 30 thousand.
Why is the price of LZZG sand clay washer low?
1. Factory direct sales, few circulation links and low cost.
2. Owning its own R&D center reduces the cost of technology introduction.
3. The superior geographical location reduces the production cost of the manufacturer.
What factors affect the price of sand clay washer machine?
1. Sand clay washer quality
Sand clay washers with good-quality is expensive, and poor-quality is relatively cheap. Equipment produced by regular manufacturers generally has better quality. Therefore, when purchasing equipment, you should still choose regular manufacturers for purchase.
2. Clay sand washer model
Due to different processing requirements, it is necessary to choose different models of clay sand washing machines to process materials. However, the models of equipment are different, and the manpower, technology and raw material costs spent by manufacturers in the production of equipment are different.
3. Supply and demand
The difference in supply and demand also has a great impact on the price of sand clay washer. When there is a shortage in the market, the price of the equipment will increase. On the contrary, when the supply is far greater than the user's demand, in order to promote sales, the price of the equipment on the market will be reduced within a certain range.
Related Products
Send us a message
We will provide you with the most professional services.