There are many types of small scale sand washer, such as wheel sand washing machines and spiral sand washing machines. These small-scale sand washers are widely used, but in the course of use, some users may encounter the situation that the spiral sand washing machine is turned over or the material mouth is blocked. So how to solve this problem? Next, we will introduce a solution for you.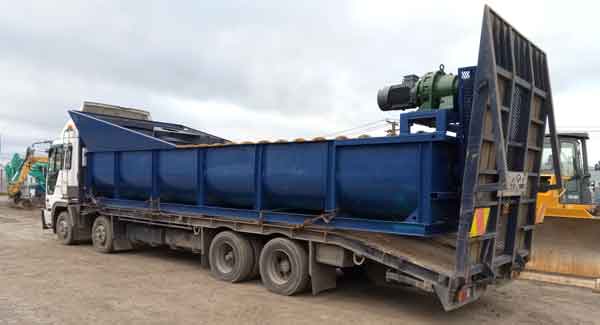 Turnover phenomenon
1. The speed of equipment rotation is too high, it will cause the sand washing machine to turn over. Now, the speed should be adjusted.
2.If the rotation speed is normal and this phenomenon still occurs, consider whether the horizontal axis of the spiral disk is firmly fixed. Stop the equipment in time, check and adjust the horizontal axis.
Blockage of material inlet
In the operation of the spiral sand washer, the clogging of the discharge port is an easy problem to solve.
1. The particle size of the sand in the slurry of the spiral sand washing machine is too fine, and the single feed volume increases suddenly, which causes the deposition of materials at the discharge port, which is not conducive to the operation of the equipment.
2. The discharge pipe of the spiral sand washer is not unblocked, causing the hydrocyclone to be blocked. The feeding speed is too fast and it is not well-matched with the conveying equipment, which causes the cyclone to weaken or there is no air, and the cyclone is blocked. After finding the fault, first, clean the air outlet, then replace the mismatched conveying equipment, and adjust the feed volume.
3.The sieve plate is broken and aging, the sieve holes will be closed, the moisture content of the material is too high, and the equipment will be blocked. Check the screen regularly, which not only improves production efficiency but also prevents clogging and improves the practicability of the equipment.
When an accident occurs during the operation of the spiral sand washer, it should be closed in time, stop feeding first, and open all discharge ports to prevent siltation. Before use, please clean the spiral sand washer with clean water.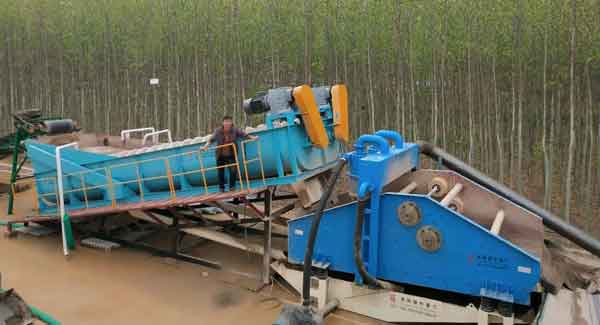 Precautions for use
1. Before starting the sand washer, please turn the rotor by hand to check whether all its parts are abnormal.
2. When the spiral sand washer is running, maintenance and cleaning are not allowed, and it is strictly prohibited to start the machine for maintenance.
3. Spiral sand washing machine should rotate in a fixed direction, not reverse rotation.
4. Before use, the user should install protective equipment on the V-belt according to the site conditions.
5. It is not allowed to add any stones that exceed the specified size.
Related Products
Send us a message
We will provide you with the most professional services.