Sand dewatering system is also called high-frequency dewatering screen. The water tension on the surface of the slurry is changed by the exciting force. The slurry passes through the screen and becomes under the screen, while the fine materials are blocked by the screen to form a filter layer and move forward under the influence of vibration. The dewatering screen is mainly used for the dewatering of tailings in the beneficiation industry, the dewatering of coal slime in the coal preparation plant, the dewatering of washed quartz sand and the dewatering of ceramic slurry.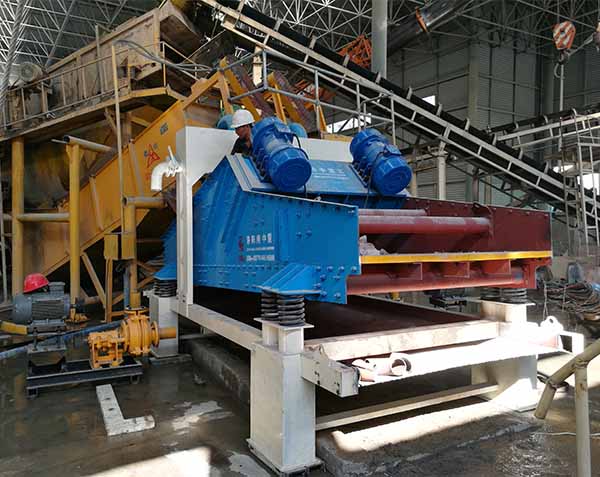 Why use sand dewatering system?
1. Dewatering sand with high water content can reduce the water content to 12%-15%.
2. For materials with high mud content, the sand dewatering system is used for further cleaning and dewatering, which improves the quality of sand.
3. For the coal washing plant, the sand washing machine cannot be used, because the sand washing machine has a large amount of water and will wash away the slime with water. The dewatering screen can be used. Some customers purchase multiple dewatering systems and use them together, which greatly improves production quality and efficiency.
4. Small coal washing plants are not recommended to buy dryers because of the high cost. The coal and water can be separated clean by using the dewatering system.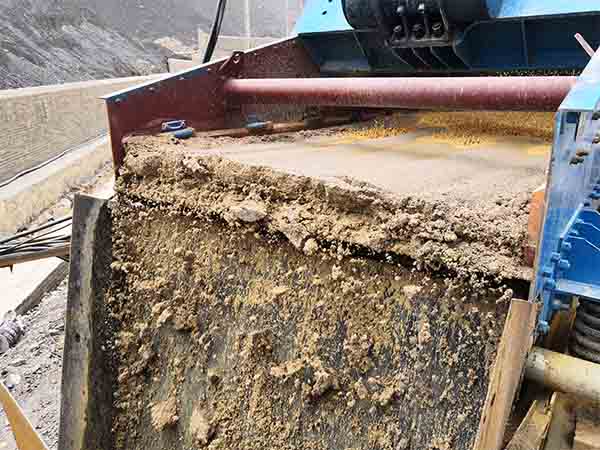 What's the advantages of sand dewatering system?
1. Waterproof frequency-adapted special motor
Adopting water-proof and frequency-adapted special motors and dual-motor drive self-synchronization technology to achieve rapid dehydration effect.
2. Small investment
Compared with the traditional process, the new dehydration process has the characteristics of small investment, simple process and small area, which is convenient for system process layout.
3. Continuous dry discharge operation
The professionally designed frequency, amplitude, and low-consumption power source are suitable for 24-hour continuous dry drainage operations for various dehydration needs.
4. Large processing capacity
V-shaped screen surface design, -5゜ screen surface climbing dewatering, dry tailings have low water content, high efficiency, and large processing capacity per unit area.
5. Long service life
The high wear-resistant screen has a long service life. Modular assembly design, convenient replacement and cost saving. The mesh size can be selected according to requirements. The structure is high and durable, the steel components are riveted and welded to form a frame body with no internal stress, high strength, light weight and durability.
Related Products
Send us a message
We will provide you with the most professional services.