The construction waste management line is composed of crushers, screening machines, vibrating feeders, conveyor belts, sand washing machines, and control systems. Due to the different construction waste conditions and product requirements, there can be different combinations to meet the needs of different process requirements and different production scales.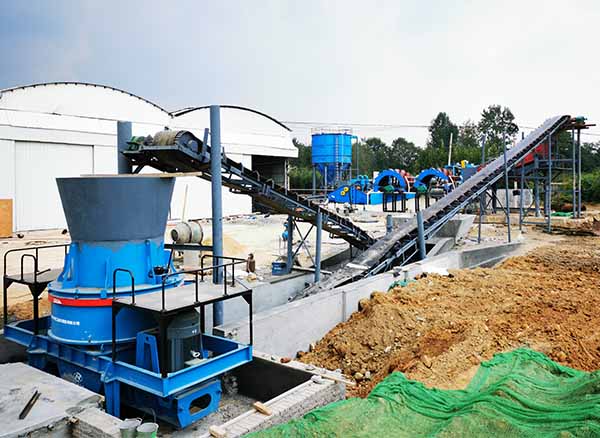 The process of construction waste management production line
The construction waste is sorted first. After sorting, the crushable materials enter the vibrating screen, which is divided into two parts by the primary screening equipment. The coarse material on the sieve is sent to the impact crusher for further crushing, and the crushed material is removed by a magnetic iron remover. Then transferred to the sand washing machine by belt conveyor for cleaning. The crushed materials can also be divided into mixed aggregates with different uses and different particle sizes. For example, in the construction waste management plant in Germany, the recycled construction waste is processed into 0-32mm, 0-45mm, 0-65mm inorganic mixed aggregates in accordance with the requirements of German standard DIN4226. It can also provide granular aggregates with required gradation for special needs, such as 0~8mm, 8~16mm, 16~32mm gradation aggregates, etc.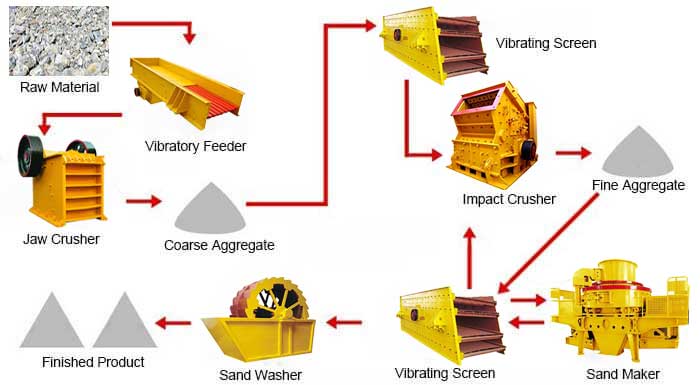 Construction waste recycled products
Through the classification, grading, crushing, and screening of construction waste, aggregates that can replace natural sand and gravel are produced. Part of the aggregate is used as a deep processing raw material to produce ready-mixed mortar, cement mixture, wallboard and components, and other products. Some are as commercial aggregates to concrete mixing plants, highway foundation backfills, etc. The air-selected powder and soil are supplied to building materials manufacturers for block production and gardening departments as greening soil.
Advantages of construction waste management production line
1. Efficient crushing, screening, and washing operation processing.
2. Integrated operation mode. Small footprint and convenient transition.
3. Stable and efficient operation and the work can be started directly after connecting the electricity.
4. Equipped with a noise reduction device. Spraying and dust removal devices are also used during the operation, which has a very good environmental protection effect.
5. Complete facilities and easy installation. It can be single-stage integrated operation control or multi-stage interlocking control.
Related Products
Send us a message
We will provide you with the most professional services.